JAIL RECAP
The Jail Management System is a graphical approach to the management of inmate movements from the time of intake through release. Behind the scene it logs each action, providing complete accounting for all inmate's movements and activities.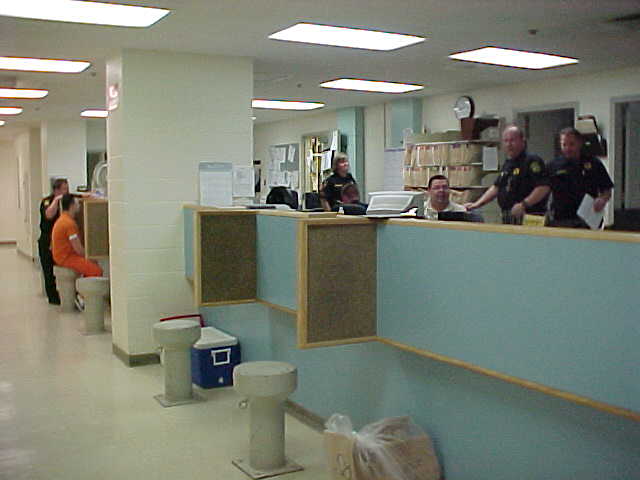 The TracNet Jail Management module allows you to input, update, and track: Booking Process, Photograph, Warrants and Charges, Property, Court Appearances, Cell Assignments, Doctor and Hospital Visits, Transfers, Transports, Visitors, Keep Aways, Work Release, Discipline, Events, and Medical Intake.
The intuitive graphical status screen provides jail staff with visual accounting of all inmates at a glance with their current location. Alarms for specific status or general cell check provide visual reminders for Correctional Officers. Integrated Imaging is used for inmates or visitors identification. Integrated CDL/ID Magstripe Reader reduces keystrokes during entry. Auto inquiry of Social Security numbers, AKA's and previous bookings assist in proper inmate identification during intake. Inmates on electronic monitoring and "weekenders" can be easily identified.
Third party programs for commissary can be integrated into the TracNet Jail Management System
at user's request.
KEY BENEFITS
Imaging
Fully integrated imaging with capture of images at time of Booking and Visitors at time of first visit.
Live Scan Integration
Transfer of Booking information to the "Live Scan" fingerprint system.
CDL/ID MagStripe Readers: Ability to swipe a driver's license or ID card and have the information automatically fill in the relevant portions of the entry screen during intake or new visitor entry. Ability to swipe a CDL or ID card and recall the visitor or inmate with no keystrokes.
Data Sharing
Ability to seamlessly share selected jail data with main S.O. Records and allied agencies.