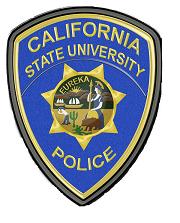 CA State University
Monterey Bay
Police Department
100 Campus Center, Bld 82F
Seaside, CA 93955-8001
The California State University Monterey Bay Police Department is the first university police department to utilize the TracNet system which was implemented in our department on August 1, 2007. I have been very impressed with the knowledge and support services provided by the TracNet staff. They have extensive law enforcement backgrounds and know how to make their system work smarter not harder for all personnel within our agency. Installation of the system went very smoothly, as did the training of all our staff with the operation of the new system.
University police departments require a higher level of documenting crime statistics than many other law enforcement agencies based on strict annual Clery Act crime statistic reporting. The TracNet staff were able to tailor their system to meet our Clery Act reporting requirements. Additionally, TracNet users within Monterey County (Carmel, Gonzales, Greenfield, Marina, Pacific Grove, and Sand City) have the ability to share data from a records interoperability perspective. Another great feature of TracNet is their "On the Road" software, which allows our officers to query TracNet information and to complete their reports from their mobile computers via wireless infrastructure instead of returning to the station to perform these duties. This feature allows officers to be more visible within our campus community instead of being in the station performing these tasks.
I would highly recommend the TracNet system to any law enforcement agencies looking for a quality records management system.
Fred Hardee (Retired)
Police Chief
Contacts:
| | | | |
| --- | --- | --- | --- |
| | Chief of Police | 831 582-3062 | earl_lawson@csumb.edu |
| | Lieutenant | 831 582-3062 | russo@csumb.edu |
| Doris Weilenmann | Records Manager | 831 582-3362 | dweilenmann@csumb.edu |
| | | | |
P
opulation:
mployees:
,
TracNet Implemented: 2007